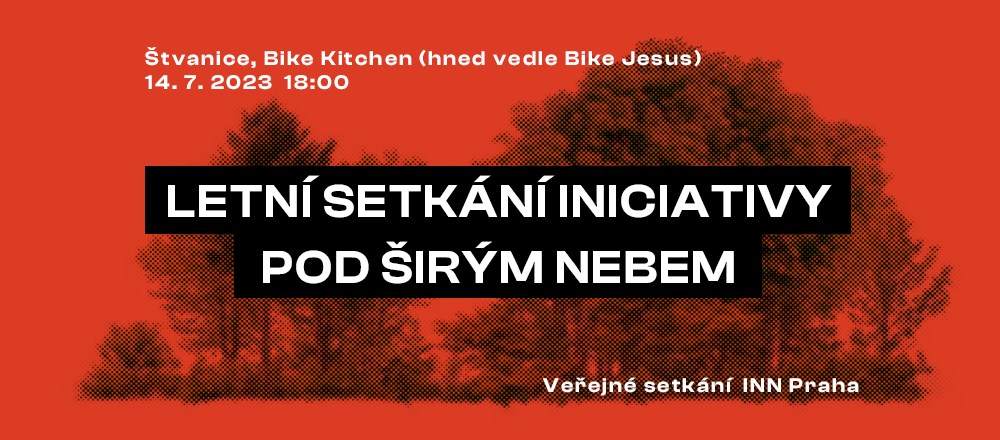 July 14th 2023, 6 PM
Summer Open Air Meeting
Summer Open Air Meeting of the 𝑻𝒆𝒏𝒂𝒏𝒕𝒔 𝑰𝒏𝒊𝒕𝒊𝒂𝒕𝒊𝒗𝒆
Continuing the trend of outside meetings, the July public meeting of the Tenants Initiative will take place on Štvanice island.
Join us for a celebration of the initiative's first year of existence and discussions about its activities and achievements. You can also get advice from an expert on housing allowance.
Apart from socializing, we can throw frisbee and play spikeball. As always, refreshments and a summer drink will be available for a voluntary contribution. Bringing additional refreshments is encouraged!
If the weather permits, the event will take place outside so we recommend taking a blanket to sit on. If sitting on the ground is difficult for you, there will be a few chairs available. In case of bad weather, the event will take place in Bike Kitchen.
See you there!
 Meet-up point: Start at 6 PM in front of Bike Jesus. You can get there by walking downstairs from the Štvanice tram stop.